Two of my high school chums, Lia and Jesse, were recently wed. Thankfully it was the weekend prior to this past weekend (hello, Irene). The weather was picture perfect for their gorgeous outdoor wedding reception. All of the country chic details really made the event one to remember. The incredible wedding photographer,
Alison Conklin
, took amazing photos, so I decided to share some of hers instead of my less-impressive snapshots.
Standard seating cards were replaced by colorful lollipops surrounded by multicolored gumballs in vintage Crayola Crayon boxes. Homemade wheat beer was given as a party favor.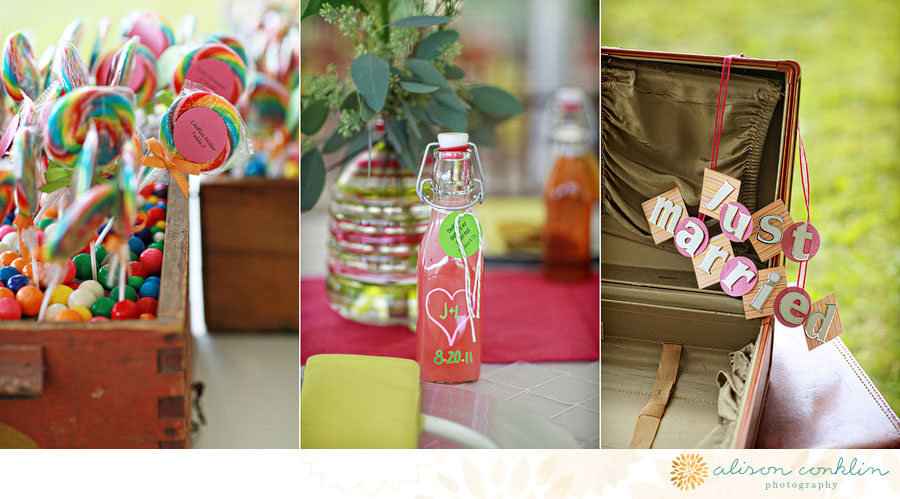 A separate refreshments table was adorned with pink lemonade, sangria, mason jars for drinking and cute paper straws.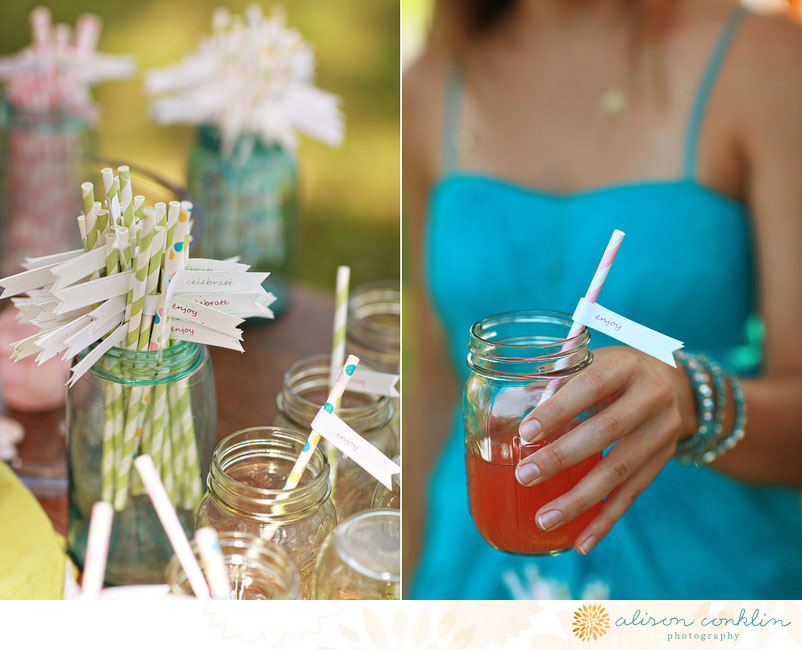 Table settings featured crisp white linens with touches of hot pink and green. Centerpieces were a variety of different shaped vases filled with wild flowers. Table numbers were etched on the glass of hurricane lanterns.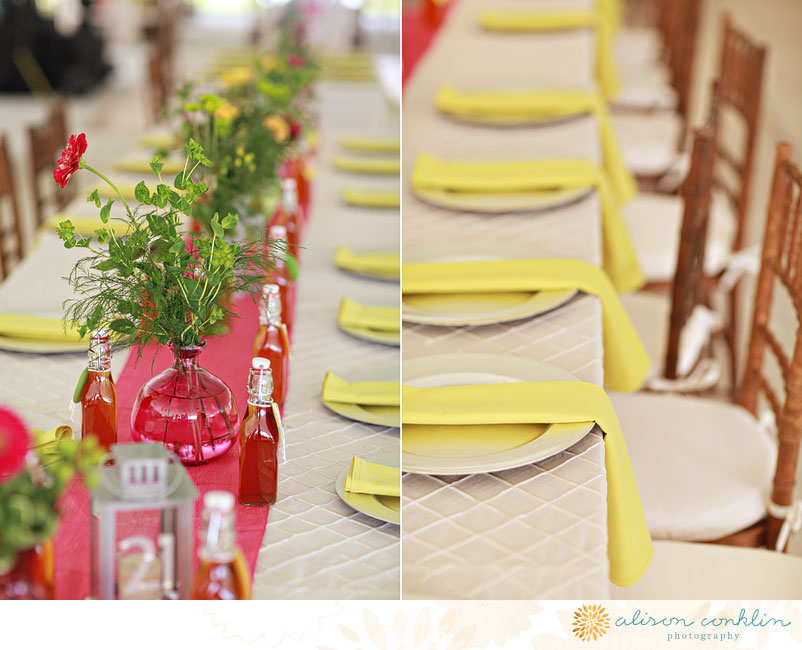 The bride and groom's getaway vehicle was an old Vespa. So romantic and fun!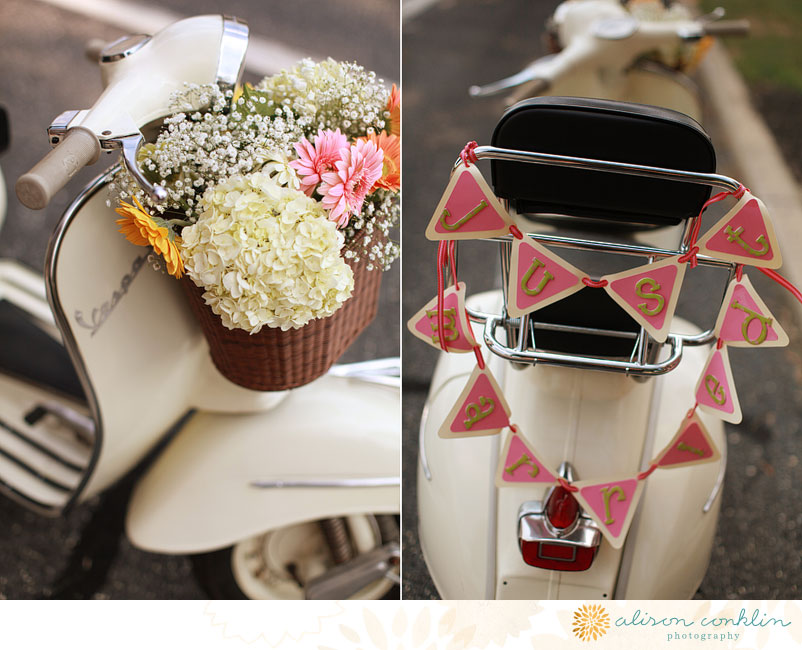 Towards the end of the night, each guest lit a paper lantern and let it float away into the night sky. It was stunningly beautiful and something I've never seen before.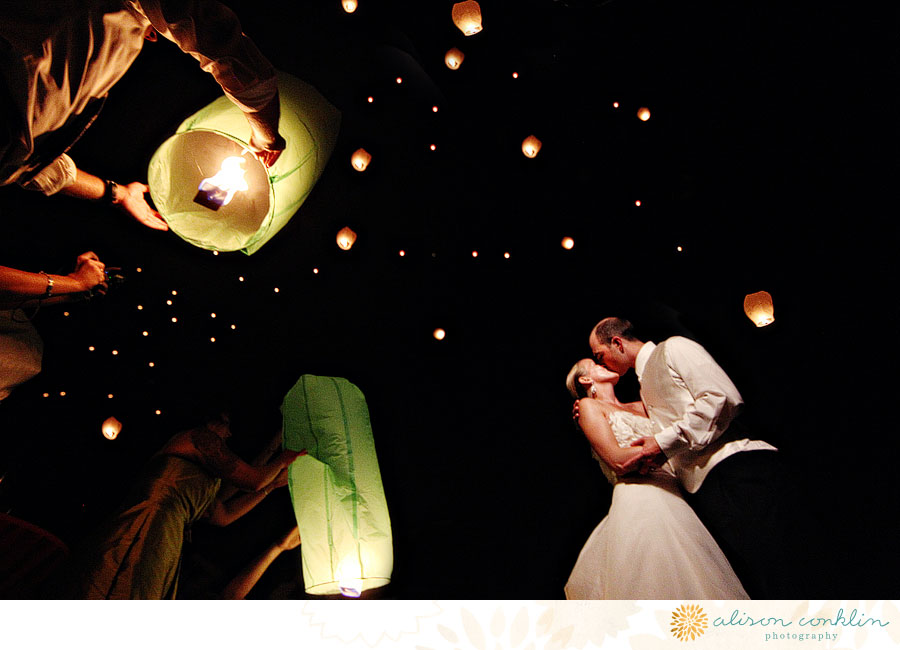 For more photos, visit
Alison Conklin's blog
. (Warning: Her work is so beautiful you'll be sucked into the blog for hours).